Top Ten Tips from a Music Director: Carol Weiss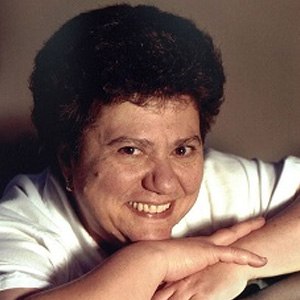 1. An audition is a business meeting - dress consciously, socialize elsewhere.
"Dress consciously" does not mean wear a suit or a fancy dress. It means think about the general nature of the show. Don't wear torn jeans to My Fair Lady and don't wear a long gown to Rent. About socializing - I've spent many years at Debbie Reynolds' and Screeenland. As I walk into the lobby I see dozens of people deep in conversation. This is a time for you to focus on your audition. If you want to chat, make a date for coffee after the audition.
2. Warm up and practice your song(s) earlier in the day.
Many times I've had people come up to me at the piano and say "Please be kind, I haven't sung this in 5 years." What a silly thing to do. Figure out what you're going to sing well before the audition. Think of some other songs that might be appropriate. (Also, before you audition - remove songs from your book that you don't know well. Musical directors have a nasty habit of going through your book and asking you to perform anything in it. It saves you a moment of embarrassment if you know everything in your book)
3. Musical theatre singing requires acting.
Treat the lyric as a monologue and breathe logically. Remember your "BEFORE," "AFTER," and "PARTNER". This thing that we do has two words - Musical..and..Theatre. Acting is as important (in many cases more important) than singing. Spend some time with the lyrics. Make sure you understand every word - every sentence. Try speaking the lyrics as if music had never been written. Every song should be like a scene - it has a moment before, a moment after, and a partner - to whom you're singing.
4. Don't leave home without your picture, resume, and music.
That's just common sense. Keep some picture/resumes and copies of your favorite songs in the trunk of your car.
5. For every song, learn the Key, Intro, Tempo, and Ending (K.I.T.E.).
Even if you can't read music, you should know that information about every one of your songs. Singing without knowing the intro, is like diving without knowing the length of the diving board.
6. Politely remind the pianist to wait for your nod.
"Please wait for me to nod, before you begin" or "I'll nod when I'm ready". Treat the pianist kindly.The pianist may also be the musical director, or the musical director at your next audition, or the pianist at your next audition.
7. Before you sing - feel the floor, breathe, and nod.
Our support as singers and human beings comes from the ground up. Take a moment to center yourself. (Not too long, just a moment.)
8. Focus on your story, not your performance.
Easy to say - hard to do. But it's the MOST important thing. More people lose jobs by not having a story than by hitting wrong notes.
9. Remember
The song isn't over until the piano stops playing; the audition isn't over until you leave the parking lot. This is important for new singers, or insecure singers. Keep your performance going through the end of the song. Sometimes the piano part has a "rideout" - a bit of music played after you've finished singing. Use that moment to experience your "after". If you feel you haven't done well, don't express it in the hallway, you never know who's listening. Take it outside.
10. This is a time to express yourself.
It is also your gift to others - ENJOY IT! Singers have an amazing gift. It gives you pleasure when you do it AND it gives others pleasure. Don't forget that. Make it a pleasurable occasion all around.
---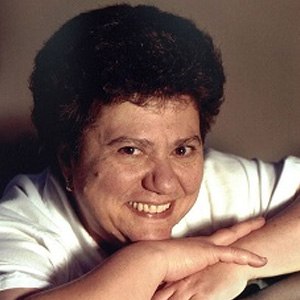 Carol Weiss is an accomplished musical director, who has worked with many local theatres, including the Los Angeles Civic Light Opera, the South Bay CLO, and the Sacramento Music Circus.
Ms. Weiss was musical director for the ABC TV General Hospital Nurses' Ball and vocal director for the Gershwin Trust's Lady Be Good cast album. She is the recipient of a Drama-Logue award, ASCAP awards, and a presidential citation for excellence in teaching.
She has been a guest lecturer for the National Association of Teachers of Singing, and has worked with many well-known performers.
In addition, Ms. Weiss has accompanied singers at thousands of auditions, including the ORIGINAL Broadway and National Tour companies of Beauty and the Beast, Fosse, Chicago, Grease, Ragtime, Miss Saigon, The Lion King, The King and I, City of Angels, Kiss of the Spider Woman, My Favorite Year, South Pacific, The Sound of Music, and Les Miserables. She has been the audition pianist at literally thousands of local and regional theatre auditions. Ms. Weiss was also the Los Angeles casting director for National tours of Fame, Miss Saigon, The Music Man, Aida and 1776. Currently, Ms. Weiss is a theatrical agent in Los Angeles.
First, a general word about auditions. You think you're nervous? The people behind the table are just as nervous. The producer has a lot of money at stake. The casting director has limited time and budget to bring the best people into the room. The director, choreographer and musical director are hoping to find the perfect cast to make their jobs easier. So everyone's a little uptight. It's your job to make them feel secure, and that starts from the moment you walk into the room. There's also a wonderful kind of anticipation. The next person who walks in might be the perfect lead, or the perfect side-kick. So every time the door opens there is a delicious kind of hope.